› Auctions
›

2001 World Figure Skating Stamp & Medallion Set Doubles Pairs 01' Ice Dance RCM
2001 World Figure Skating Stamp & Medallion Set Doubles Pairs 01' Ice Dance RCM
Item code: RA-5527
Shipping is available with this item.
Starting Bid $11.00
Login to Bid / Buy
Bid History
Current Winning Bid $11.00
Time Left
Auction started 16 Jun 2017 18:59:00 EST ends 29 Oct 2017 22:52:00 EST
2001 World Figure Skating Stamp & Medallion Set Doubles Pairs 01' Ice Dance RCM
Canada Post and The Royal Canadian Mint
2001 World Figure Skating Championships Stamp and Medallion Commemorative Set
PAIRS/COUPLES Ice Dance Edition
In 2001 the World Figure Skating Championships were held in Vancouver British Columbia Canada. To commemorate this special moment in time the Royal Canadian Mint and Canada Post paid tribute to Figure Skating. This presentation includes a 24Kt. Gold-Plated Medallion featuring the Men and Womans Pairs/Couples Ice Dance Teams and two Canada Post 47¢ stamps displayed attractively in an embossed metal case.
Originally retailed at Canada Post outlets across Canada exclusively for $17.95. This is a beautiful item that makes for nice gift at a nice price !
Great gift for your self or Fathers/Mothers Day, a Birthday, or Christmas, a great Corporate Gift, or Golf Tourny Giveaway, or Silent Auction item at a charity event, even Bachlor/ette Parties and Bar/Bat Mitzvahs. You name it a great gift for a Figure Skating fan and collector.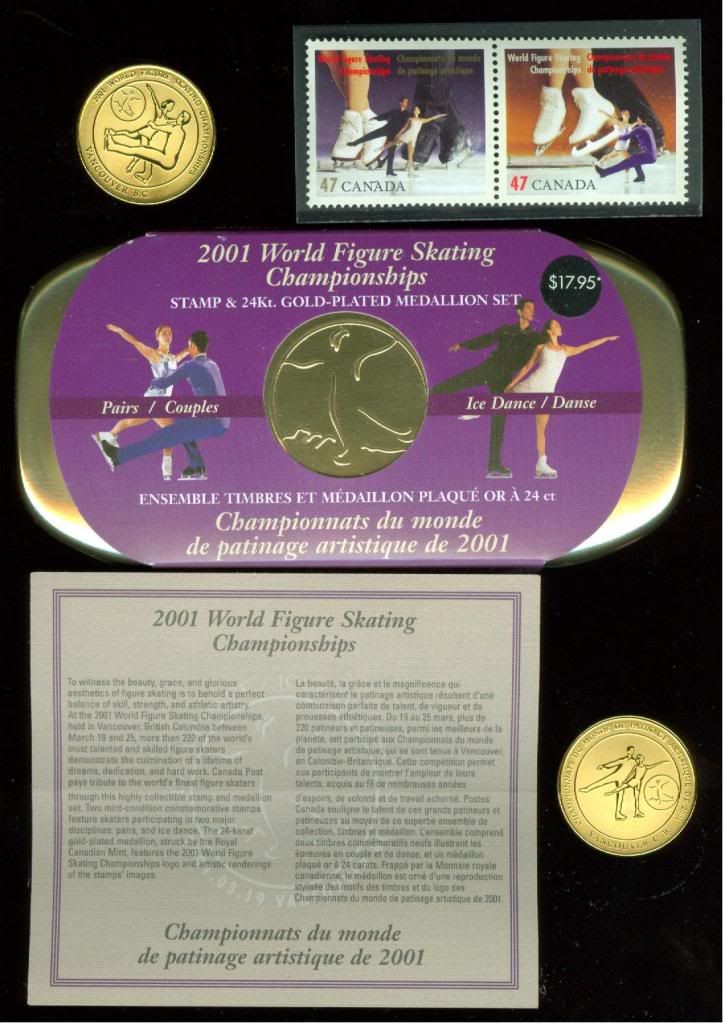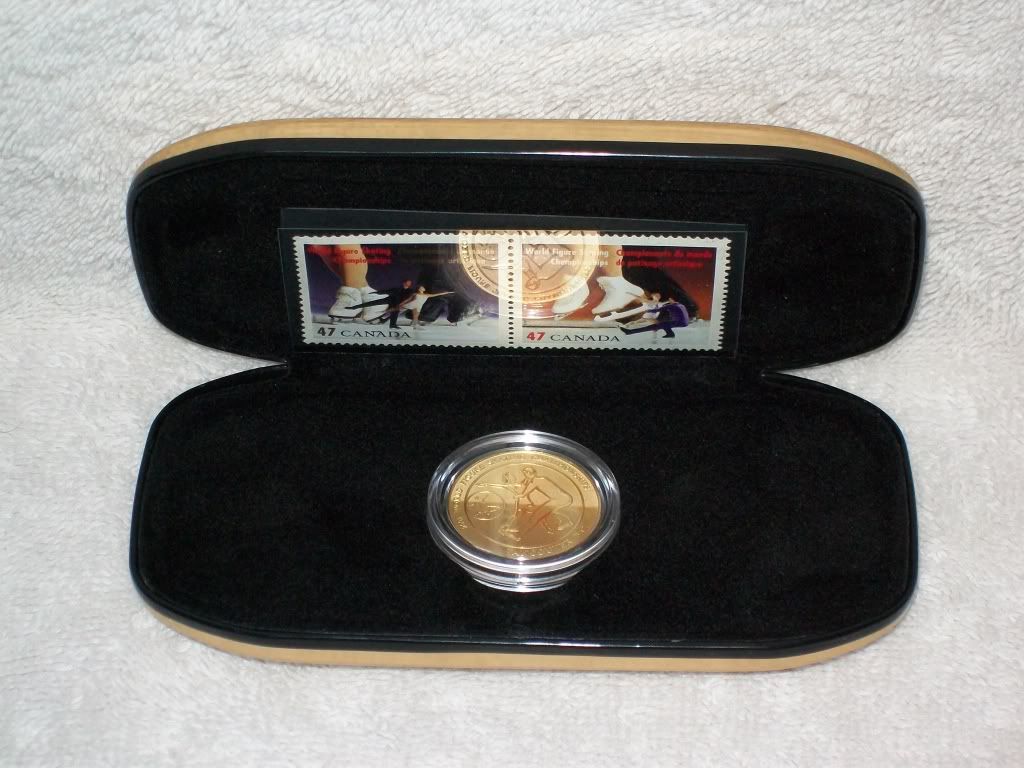 Login to Bid / Buy