› Auctions
›

2001 Shrek Movie RCM Royal Canadian Mint Coin Medallion Set Fiona Donkey
2001 Shrek Movie RCM Royal Canadian Mint Coin Medallion Set Fiona Donkey
Item code: RA-5444
Shipping is available with this item.
Starting Bid $2.00
Login to Bid / Buy
Bid History
$16.00

kylebrock

$14.00

jaygold

$12.00

kylebrock

$2.00

jaygold
Current Winning Bid $16.00
Time Left
Auction started 19 Jun 2017 19:25:00 EST ends 8 Jul 2018 22:33:00 EST
2001 Shrek Movie RCM Royal Canadian Mint Coin Medallion Set Fiona Donkey
Shrek ReelCoinz Medallion Gift Set
Struck by The Royal Canadian Mint
Commemorative Medallion Set
This Gift Set struck by The Royal Canadian Mint pays tribute to Shrek the movie by Dreamworks. Originally issued to the Canadian public at $13.95. This beautiful set comes with 5 Special Collectible Shrek Medallions. Engraved on the 5 Medallions are the 5 main characters from Shrek. The five characters on the Medallions are Shrek, Donkey, Dragon, Princess Fiona and Lord Farquaad. In addition this also includes a Sticker Booklet attached to the inner display and a Reusable Sticker Sheet. This makes for a great gift for a Shrek Enthusiast.
** Please note enclosed in each set are free vouchers for a Free Whopper at Burger King. These have expired and can not be used.
Item: RCM RealCoinz Shrek Gift Set
Year: 2001
Manufacturer: Royal Canadian Mint
Condition: MINT in Original display case
* Not suitable for children 3 years and under.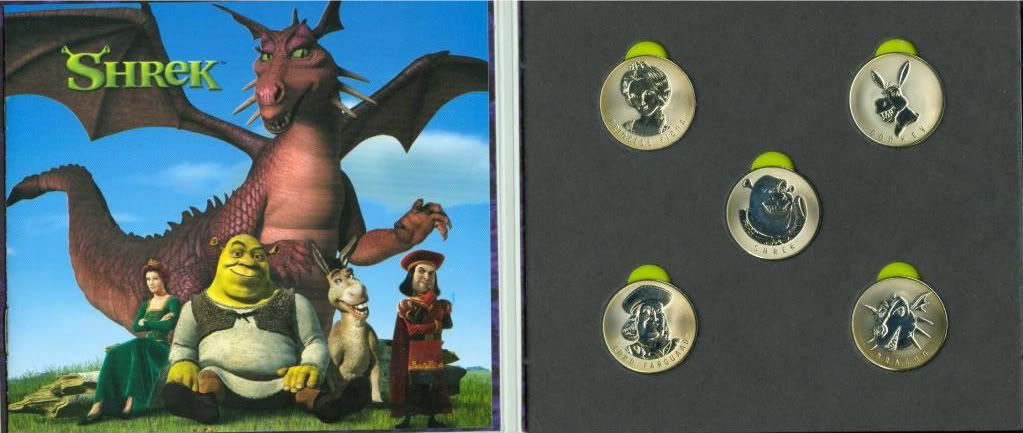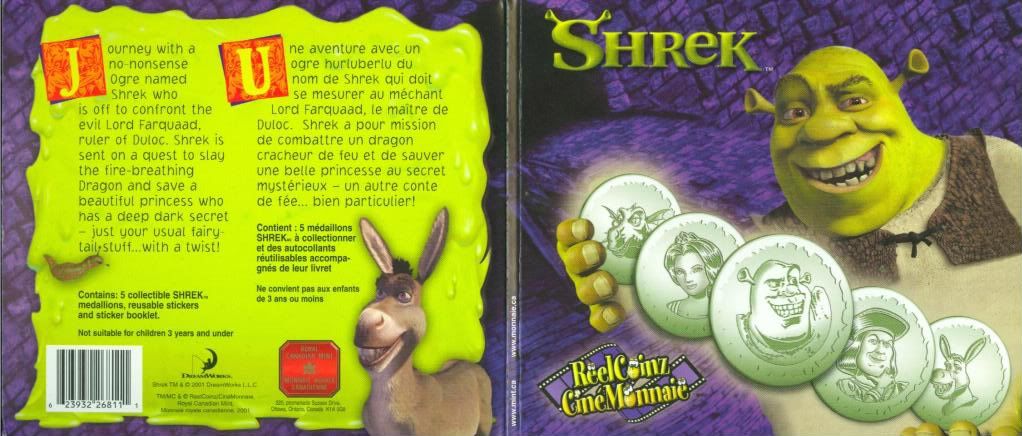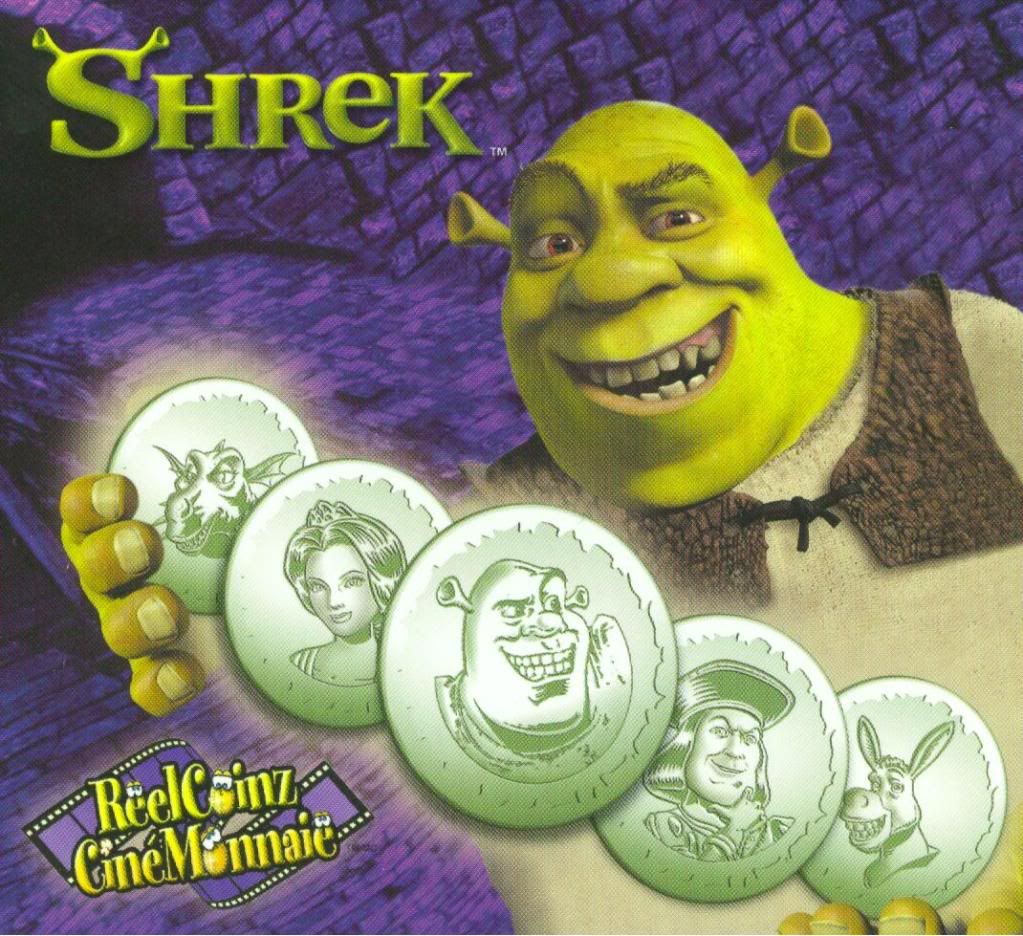 Login to Bid / Buy