› Auctions
›

1996-97 Upper Deck Special Edition NBA '96 Hologram 9 Card Insert Set Lot of 100
1996-97 Upper Deck Special Edition NBA '96 Hologram 9 Card Insert Set Lot of 100
Item code: RA-4588
Shipping is available with this item.
Starting Bid $200.00
Login to Bid / Buy
Bid History
Current Winning Bid $0.00
Time Left
Auction started 9 Mar 2017 0:52:00 EST ends 5 Mar 2020 21:49:00 EST
1996 "Special Edition Holograms" Upper Deck Collectors Choice NBA Basketball Insert Set of 9 Cards
Lot of 100 Sets in Nr/Mint + + +
$2.00 a set Dealer wholesale LOT
Insert Set Official Name: Special Edition Holograms
Year: 1996
Manufacturer: Upper Deck Collectors Choice
Card #'s: 1-9
Condition: Near/Mint + + +
Language: English only Euro International Version
Number of this same set in Lot: 100 (Total cards 9 x 100 = 900)
Product History: These cards were inserted exclusively in European packs. The players in this set are as follows, Shaquille O'Neal, Chris Webber, John Stockton, Scottie Pippen, Reggie Miller, Larry Johnson, Patrick Ewing, Grant Hill and Glenn Robinson.
** You will receive 100 sets of 9 cards for a total of 900 cards. These cards are all in very close to Mint condition or Mint condition because these were purchased directly from Upper Deck in brick format in UD trays. Hence their incredible condition. This makes for an awesome investment. Grab it while quantities last !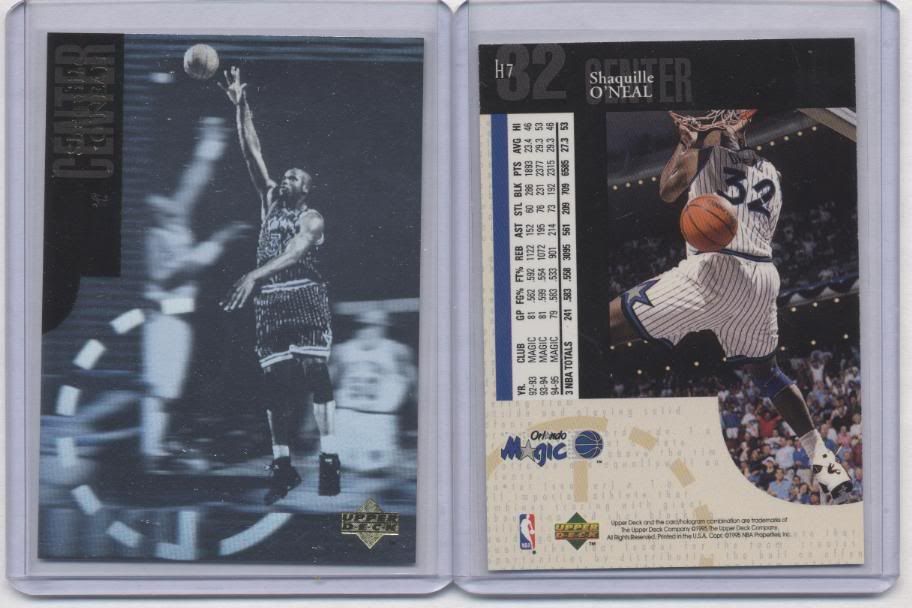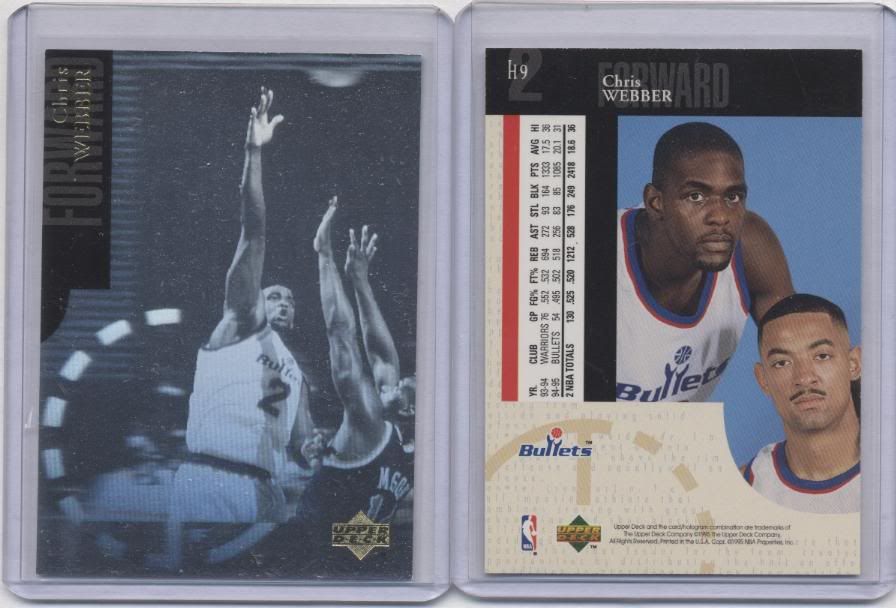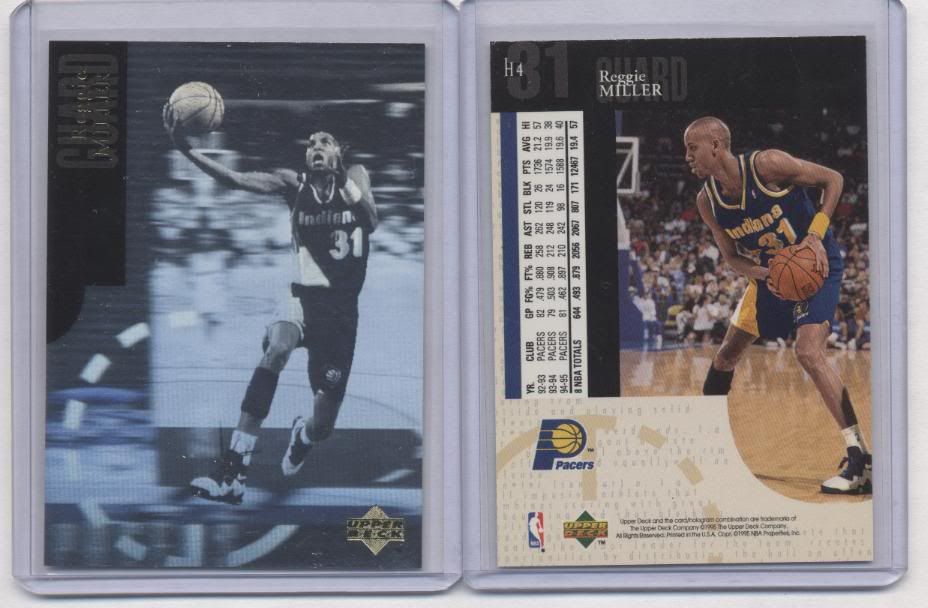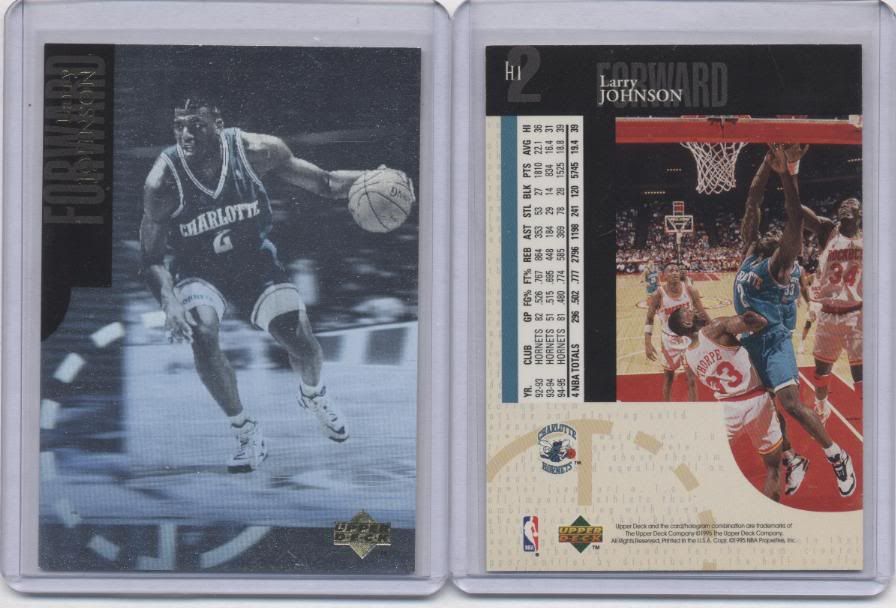 Login to Bid / Buy