› Auctions
›

1993-94 Award Winners Insert Set Lot of 100 BV $3600 Jordan Rodman Stockton
1993-94 Award Winners Insert Set Lot of 100 BV $3600 Jordan Rodman Stockton
Item code: RA-4814
Shipping is available with this item.
Starting Bid $399.00
Login to Bid / Buy
Bid History
Current Winning Bid $0.00
Time Left
Auction started 26 Mar 2017 0:39:00 EST ends 26 Nov 2017 23:14:00 EST
1993-94 Award Winners Insert Set Lot of 100 BV $3600 Jordan Rodman Stockton
1993 MJ Michael Jordan "Award Winners Holograms" Upper Deck NBA Basketball Insert Set of 9 Cards International Version in Spanish
Lot of 100 Sets in Nr/Mint + + +
$3600 Beckett Value
Insert Set Official Name: Award Winners Holograms
Year: 1993
Manufacturer: Upper Deck
Card #'s: EB1-EB9
Condition: Near/Mint + + +
Language: Spanish
Number of this same set in Lot: 100 (Total cards 9 x 100 = 900)
Beckett Value: 100 x $36.00 = $3,600.00
Product History: These cards were randomly inserted in packs of the Upper Deck International Spanish NBA Basketball Cards.This is a 9 card Insert Set from The 1993-94 season. You can find these cards in our store individually, by the set and also in other large/smaller investment lots.
** Please note these sets each book for $36.00 in Beckett. You will receive 100 sets of 9 cards for a total of 900 cards. These cards are all in very close to Mint condition or Mint condition because these were purchased directly from Upper Deck in brick format and were never inserted in packs. Hence their incredible condition. This makes for an awesome investment. Grab it while quantities last !
CHECK OUT ALL THE PLAYERS FROM THIS SET
| | |
| --- | --- |
| Card # | Player Name |
| EB1 | Michael Jordan |
| EB2 | John Stockton |
| EB3 | Dennis Rodman |
| EB4 | Detlef Schrempf |
| EB5 | Larry Johnson |
| EB6 | David Robinson |
| EB7 | David Robinson |
| EB8 | John Stockton |
| EB9 | Michael Jordan |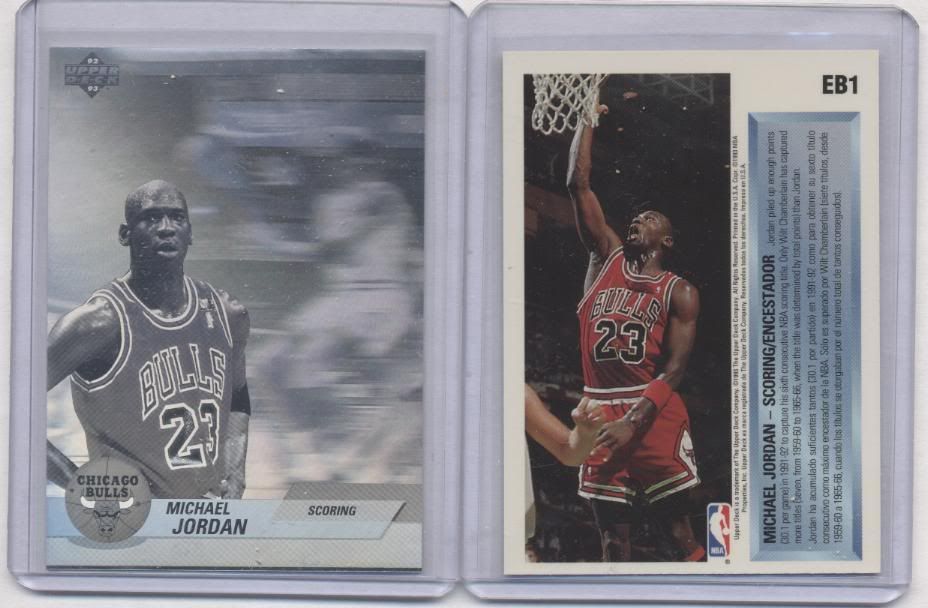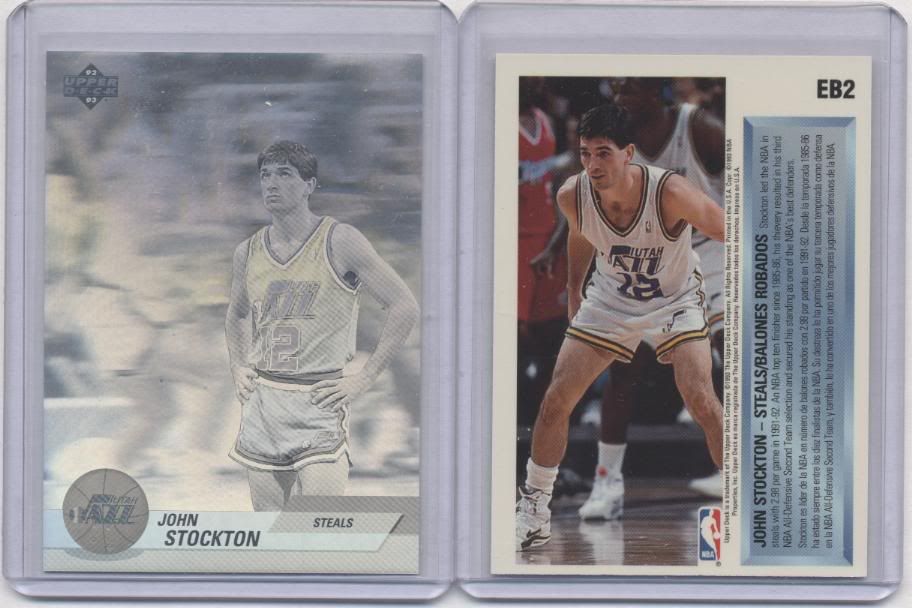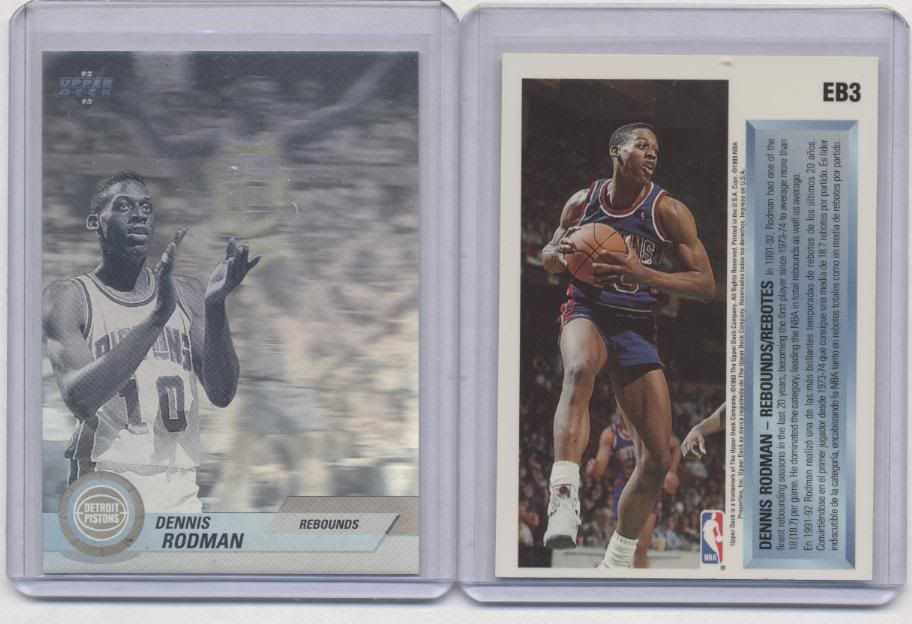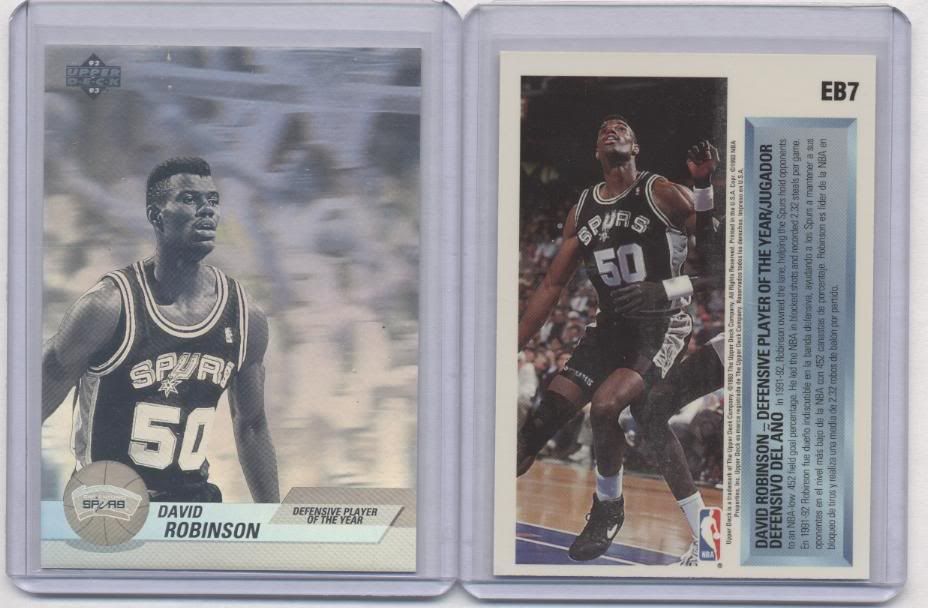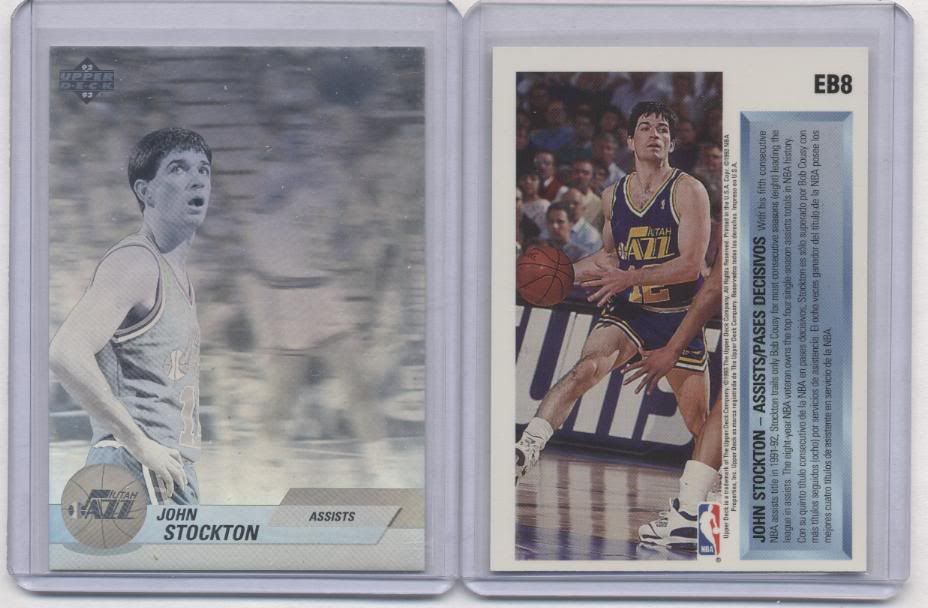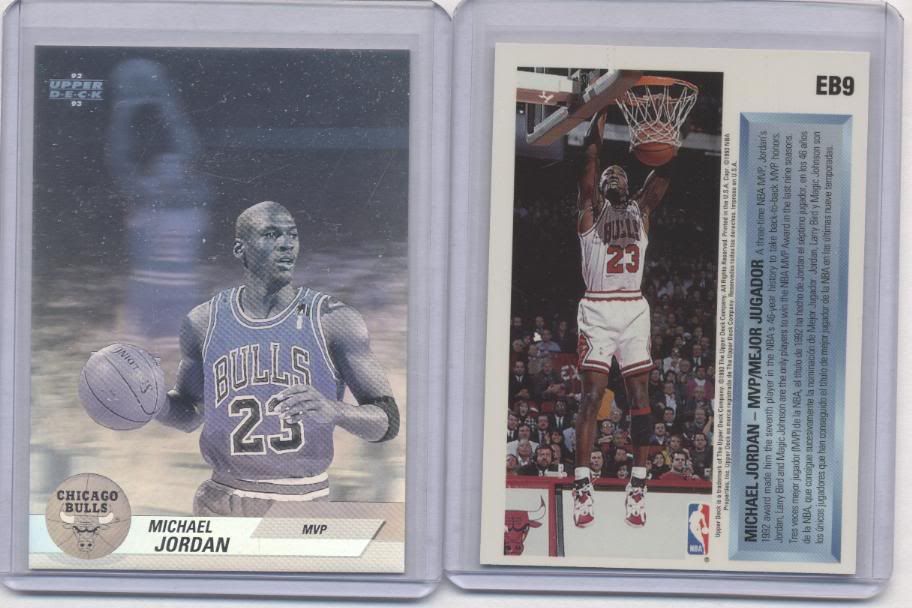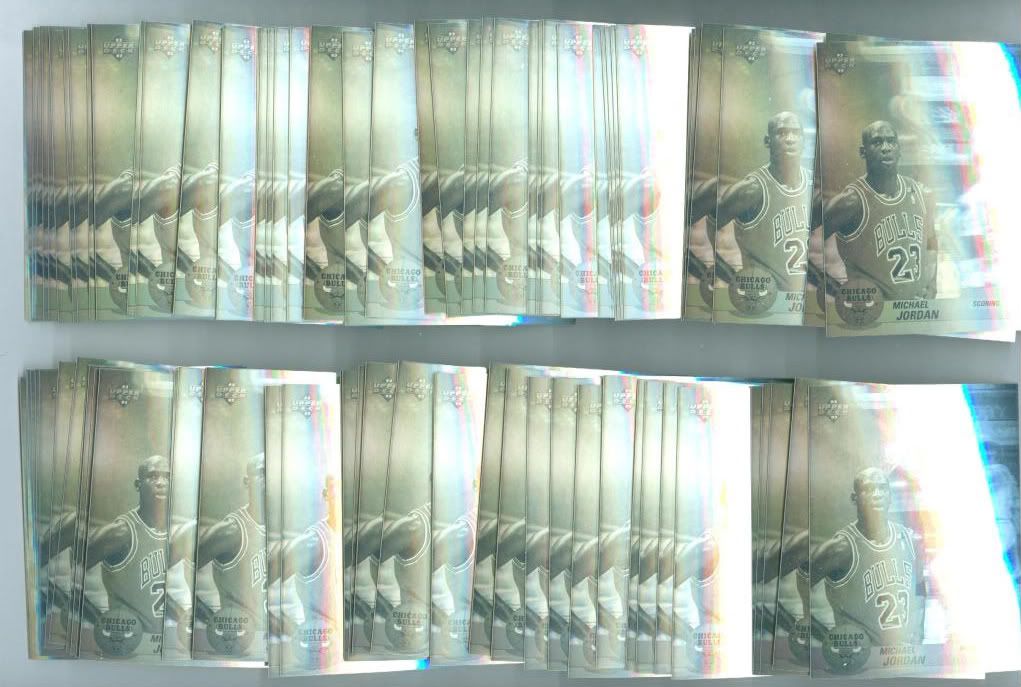 Login to Bid / Buy